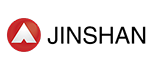 Invitation to DDW2018
03-08-2018
It's time to witness monumental developments in GI industry. We are pleased to announce our presence in the upcoming DDW 2018, from June 3-5 at booth 1045, Walter E. Convention Center in Washington, D.C.
​
This year, we are enormously excited to showcase our brand new OMOM Capsule Endoscopy Platform. With the official release of VUE, a revolutionary solution to Capsule Endoscopy, users can now easily prepare, manage, review and report their CE cases in one seamless environment with unparalleled clarity and efficiency. You may also be interested to experience the new Capsule with improved image quality and wider view angle. These two combinations make OMOM your best choice for Capsule Endoscopy.
You may also be interested to learn about our other products, including our pH-Impedance platform with new reference electrodes, well-claimed CO2 insufflator and more.
​
Please visit our booth 1045 at Walter E. Convention Center.
Regards,
International Team
Chongqing Jinshan Science & Technology (Group) Co., Ltd.
Copyright © 2018 JINSHAN Science & Technology All rights reserved.