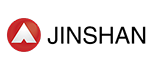 Invitation to UEGW2018
28-09-2018
JINSHAN Science and Technology would invite you to booth X2/28, Austria Center Vienna, October 22-24 to learn about of the progress we made in the past few months and new things to come.
We are very excited to announce major feature update on OMOM Capsule. With the addition of Speedsense™ Technology, capsule can now adjust frame speed in accordance with moving speed. New computing algorithm also improves the field of view allowing more information when you're reviewing the sequence.
We are also excited to announce that our much anticipated Electro Surgery Unit's CE clearance. This all-in-one, highly integrated machines delivers high efficiency cutting and argon plasma coagulation will now be the newest contender in the field.
You are of-course welcome to test our reflux monitoring products, CO2 insufflator, Irrigation pump and more. We cordially wait for your visit at booth X2/28, ACV, Vienna.
​
Regards,
International Team
Chongqing Jinshan Science & Technology (Group) Co., Ltd.
Copyright © 2018 JINSHAN Science & Technology All rights reserved.