What Is the Future of Capsule Endoscopy?
Chongqing, China - In the theme of the Future of Capsule Endoscopy, the 2nd Capsule Endoscopy Global Summit (CEGS 2019), organized by the World Endoscopy Organization (WEO) and the Chinese Society of Digestive Endoscopology (CSDE) was successfully held at Jinshan International Conference Center 9-10 November 2019.

Compared with last year, CEGS2019 witnessed significant expansion in terms of scale and number of participants. More than 800 guests from over 36 countries and regions gathered here for insightful lectures, academic exchanges and hands-on training pertaining to evolution, practice and future of the capsule endoscopy.

On the 9th, CEGS 2019 was kicked off by welcome speeches from Dr. Jean-Francois REY and Prof. Shutian ZHANG, followed by greetings and technology release by Mr. Jinshan WANG, president of JINSHAN. New technologies of Fully Automatic Control Capsule Robot, HD Small Bowl Capsule and Dual Camera Colon Capsule not only echoed with the summit theme, but also attracted immediate attention from the audience.

Subsequently, 17 distinguished speakers shared their knowledge in artificial intelligence, endoscopology, CEST, big data, IBD, GI bleeding, GI disease, pediatric application, quality control and management as well as new updates, colon capsule and capsule robot, etc. The speakers provided valuable insights into latest influential advancements in capsule endoscopy technologies, addressed existing challenges faced up in medical practice, shared clinical experience and thoughts regarding capsule endoscopy as well as explored new ideas and possibilities at the summit's scientific symposium.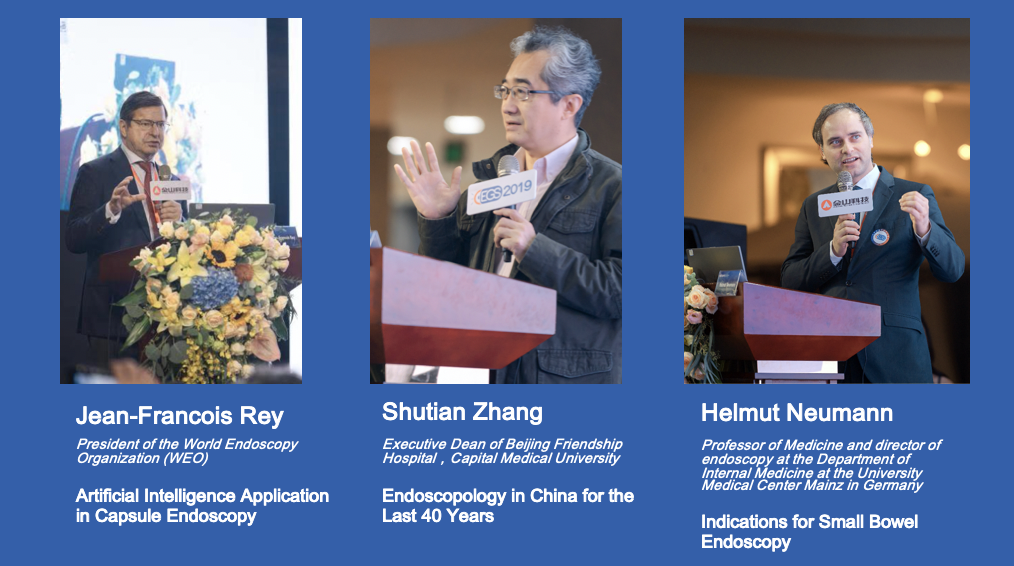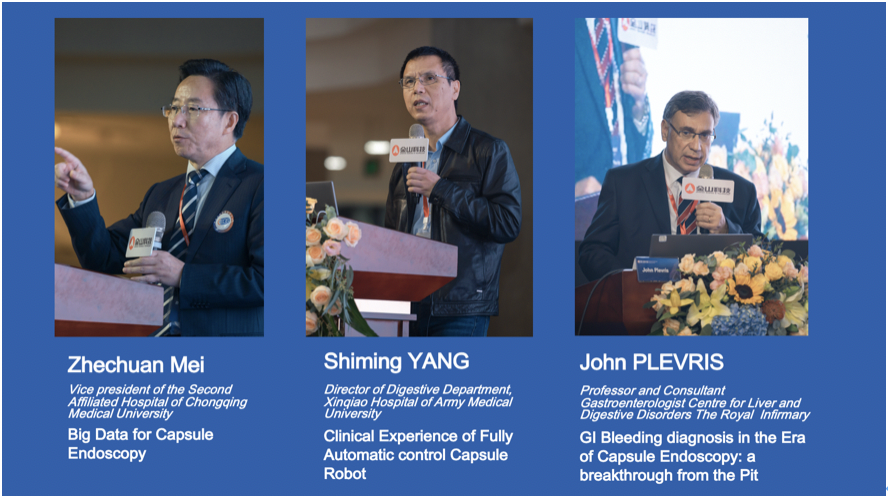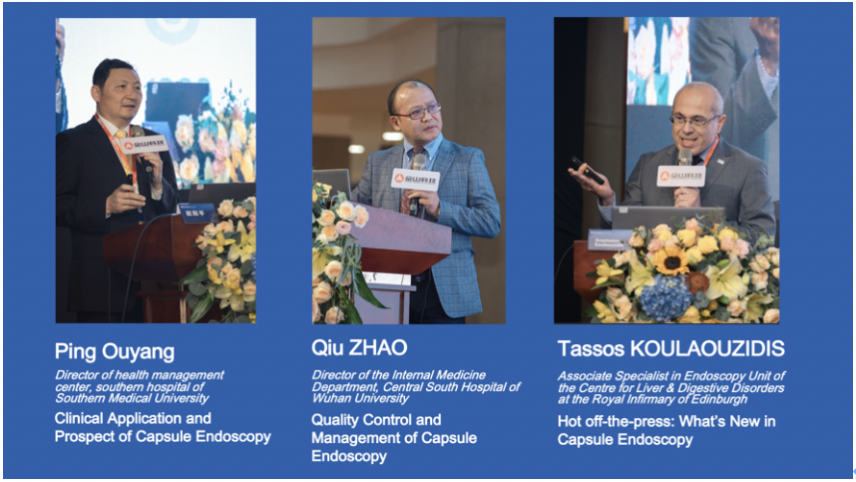 The future of capsule endoscopy from experts' eyes: in the panel discussion hosted by Prof. Neumann, 5 capsule experts were invited to stage for exchange of opinions on the future of capsule endoscopy. Key words are AI technology, big data, indication expansion and technical improvements.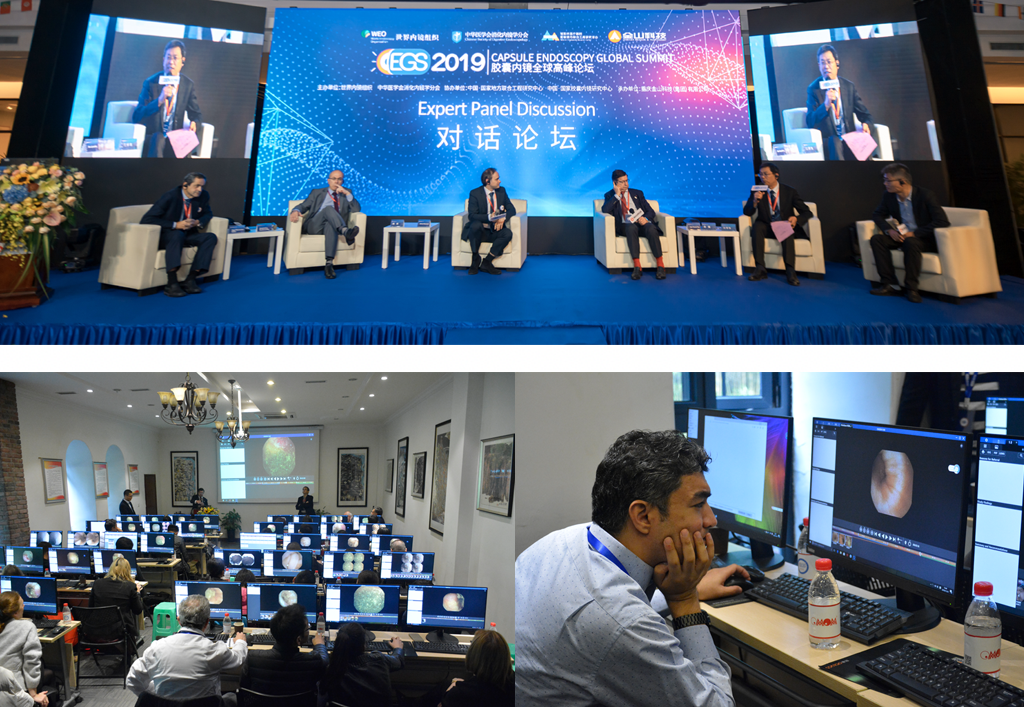 On the 10th, the Advanced Capsule Endoscopy Training Course endorsed by WEO was successfully carried out by 5 renowned experts: Dr. Jean-Francois REY, Prof. Miguel Mascarenhas SARAIVA, Prof. John PLEVRIS, Dr. Tassos KOULAOUZIDIS and Prof. Zhengyu CHEN. The trainees had the valuable opportunities to interact with the experts while practicing on the workstation. At the end of this session, qualified trainees were awarded with a Certificate of Training signed by the trainers. The trainees spoke highly of the course and strongly recommend it to their colleagues.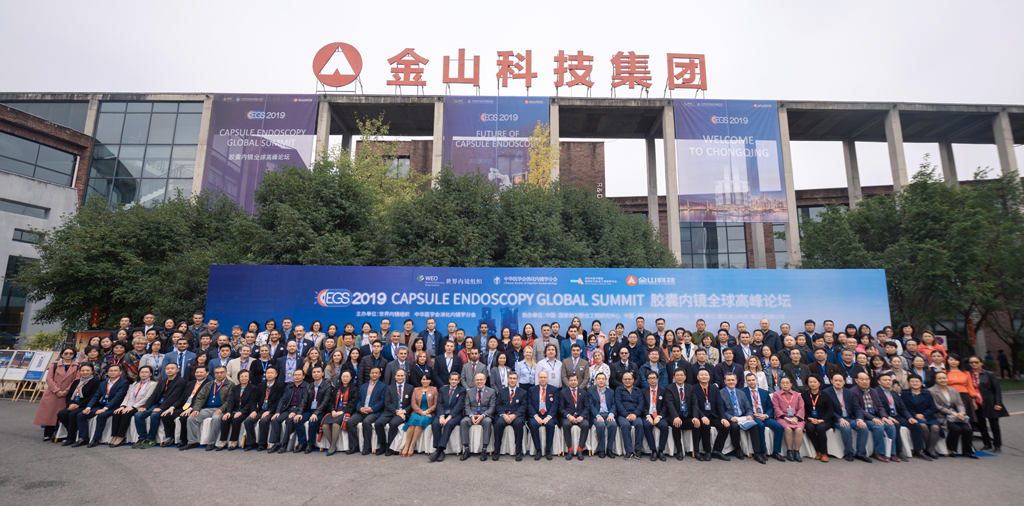 As the Co-organizer, JINSHAN is proud of the record high attendance and extremely positive feedback. CEGS2019 enriched international exchanges, boosted scientific collaboration, motivated GI technology development and deepened reciprocal cooperation for a bright future in the field of Gastroenterology. Look forward to the next CEGS!