OMOM HD Launched in ENDO2020
Rio, Brazil
March 7-10, 2020 (Rio Time)
The clear blue sky and refreshing breeze provided a perfect backdrop for the biennial world digestive endoscopy conference. With the curtain brought down for ENDO2020, we cannot wait to share with you the wonderful moments and highlights of the event.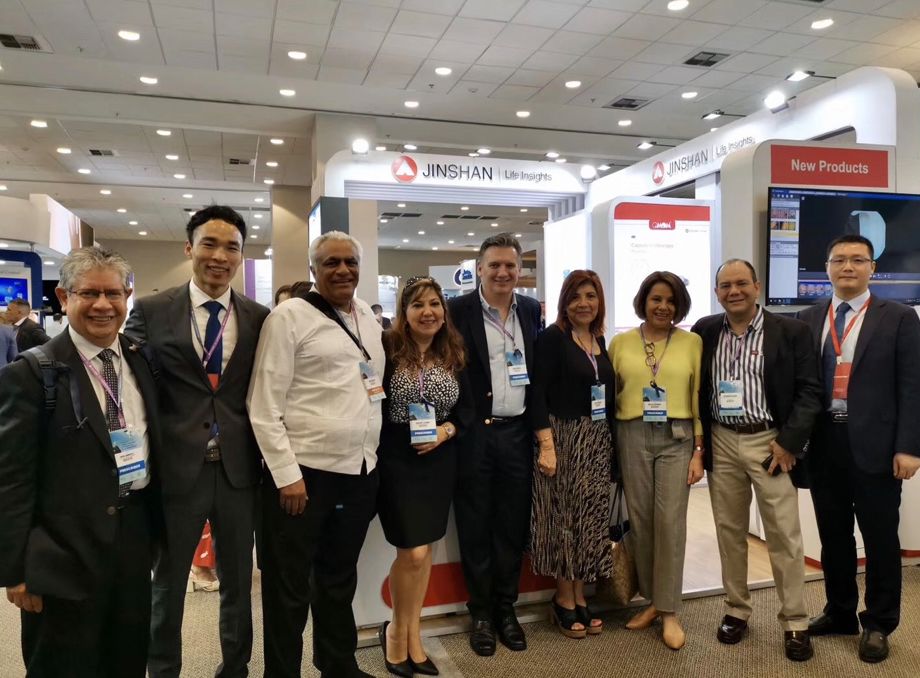 OMOM HD capsule endoscopy was unveiled for the first time in ENDO2020. When HD meets AI, LESS IS MORE. With the highest resolution and revolutionary artificial intelligence technology, the new OMOM HD aims to provide doctors with unprecedented clinical experience of less time for more details. Visitors were amazed at the major breakthroughs in the new capsule endoscopy.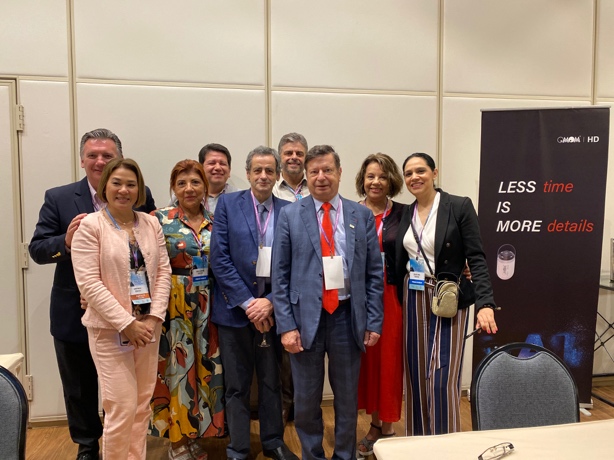 The capsule endoscopy training course was successfully held as the highlight of the conference. A constellation of world-renown experts assembled to share the experience of using capsule technology. Prof. Admar Borges da Costa Jr from Brazil presented the updates on the indication and contraindication of capsule endoscopy.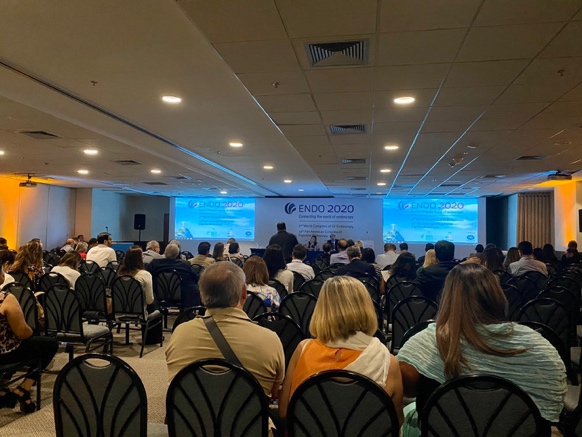 Prof. Ekaterina Ivanova from Russia shared the latest technology development and commented "JINSHAN is the fastest in advancing capsule technology, with innovation of upcoming OMOM HD capsule as well as the fully-automatic robotic capsule."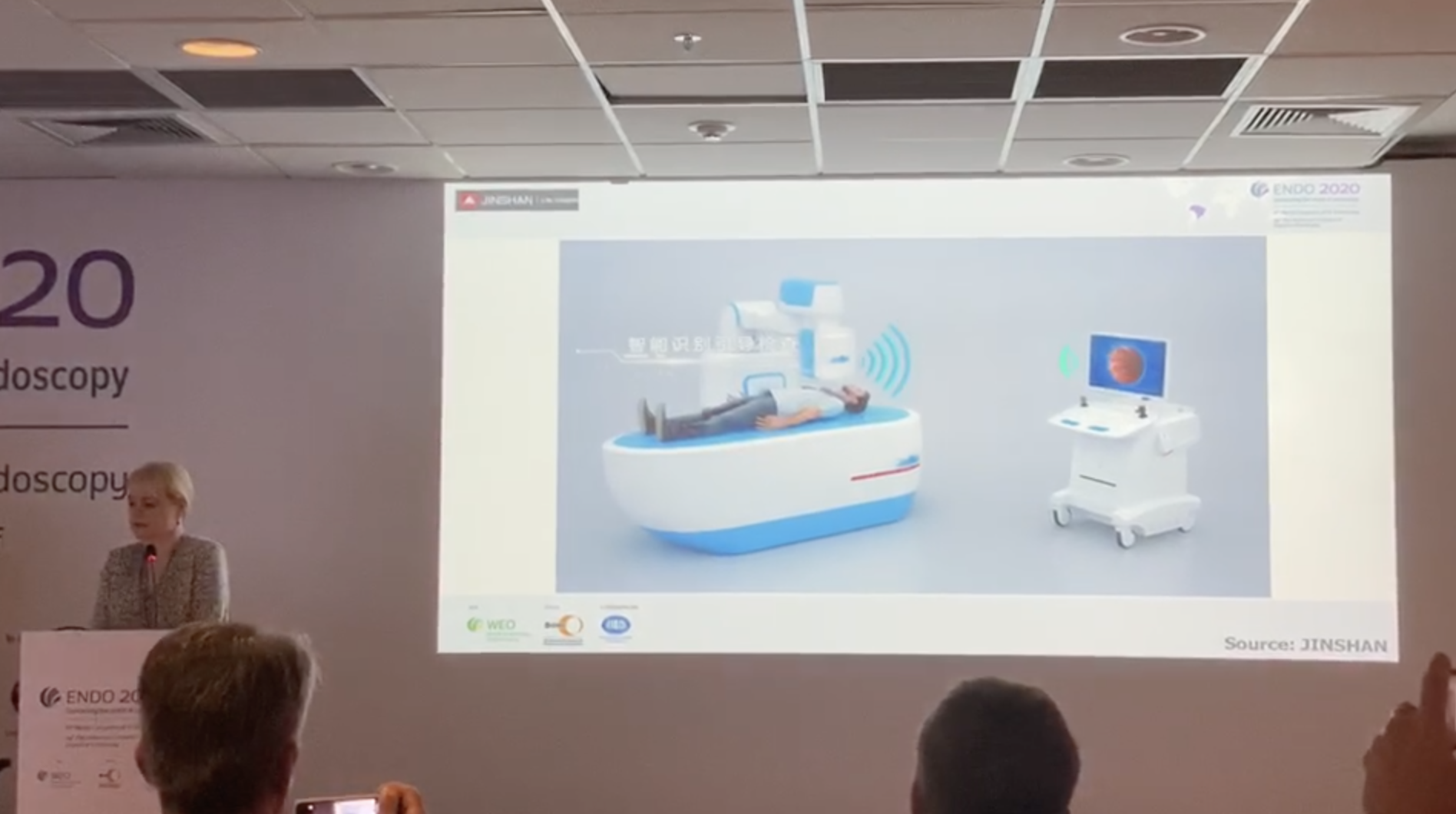 Prof. Miguel Mascarenhas Saraiva from Portugal indicated that the OMOM HD Capsule with the revolutionary AI software which enhanced on redundancy deletion and abnormality recognition improve the reading efficiency and significantly reduces doctor workload.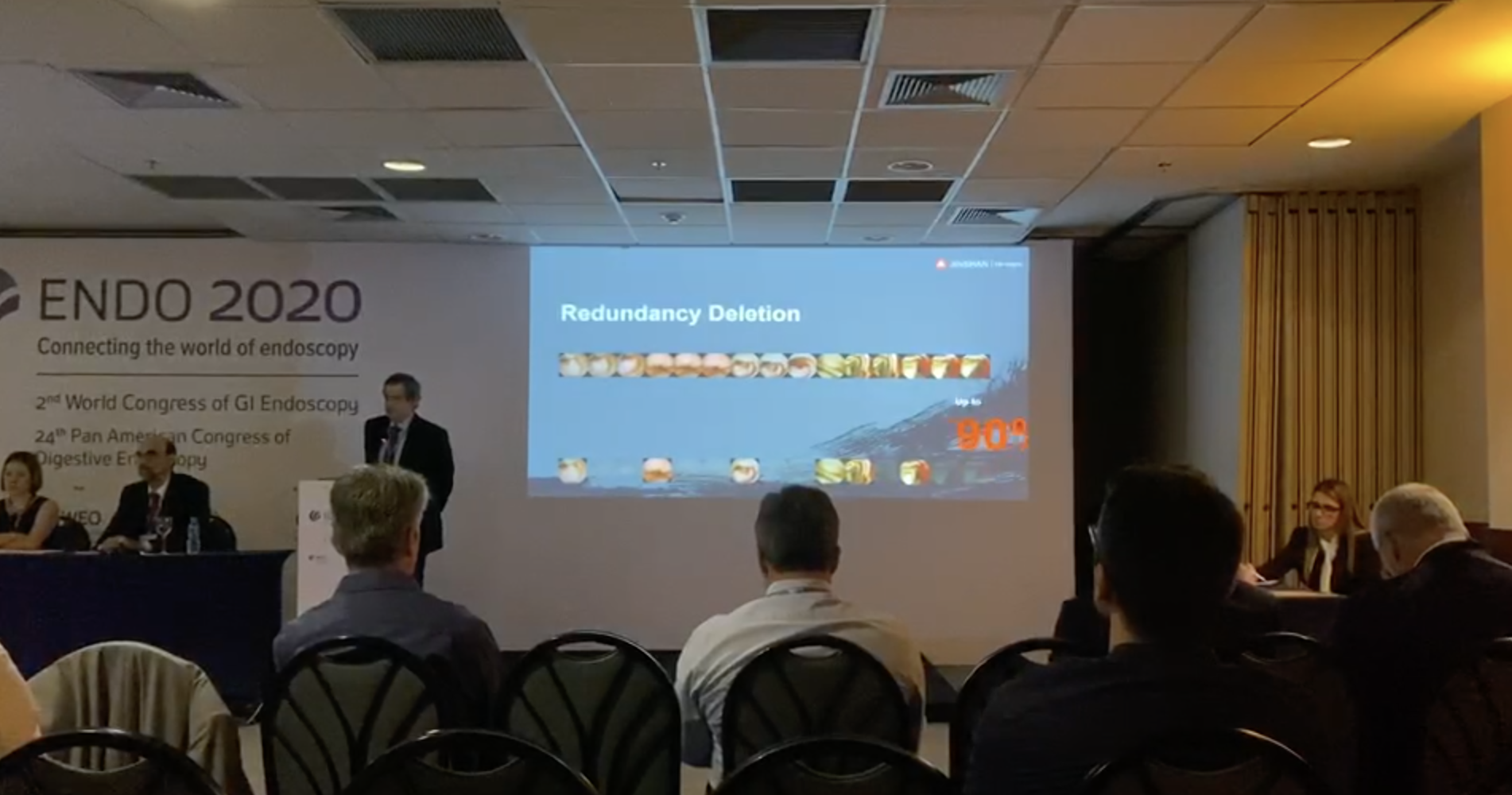 Dr. Ileana Pangtay from Mexico shared the experience of using OMOM capsule endoscopy mainly in real-time monitoring and auto-pairing to simplify system preparation and strengthen intraoperative monitoring.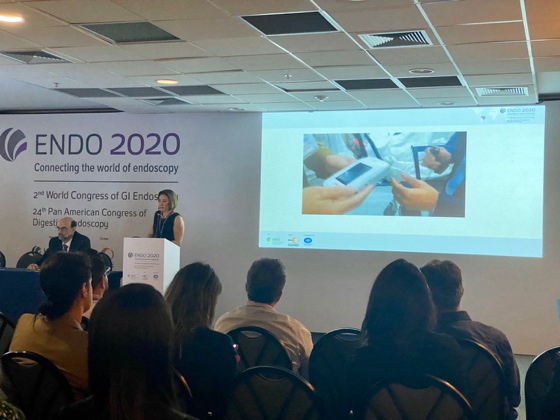 A full-house OMOM hands-on training reached a climax on the last day of the conference. The welcome speech by Prof. Jean-Francois Rey, Chairman of WEO, stressed the importance of holding capsule endoscopy training courses, and thanked Jinshan for its assistance.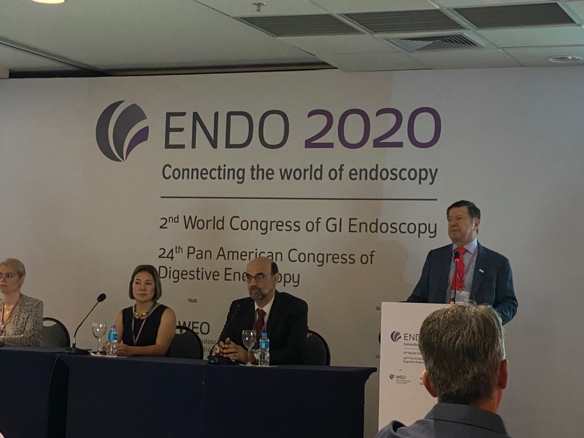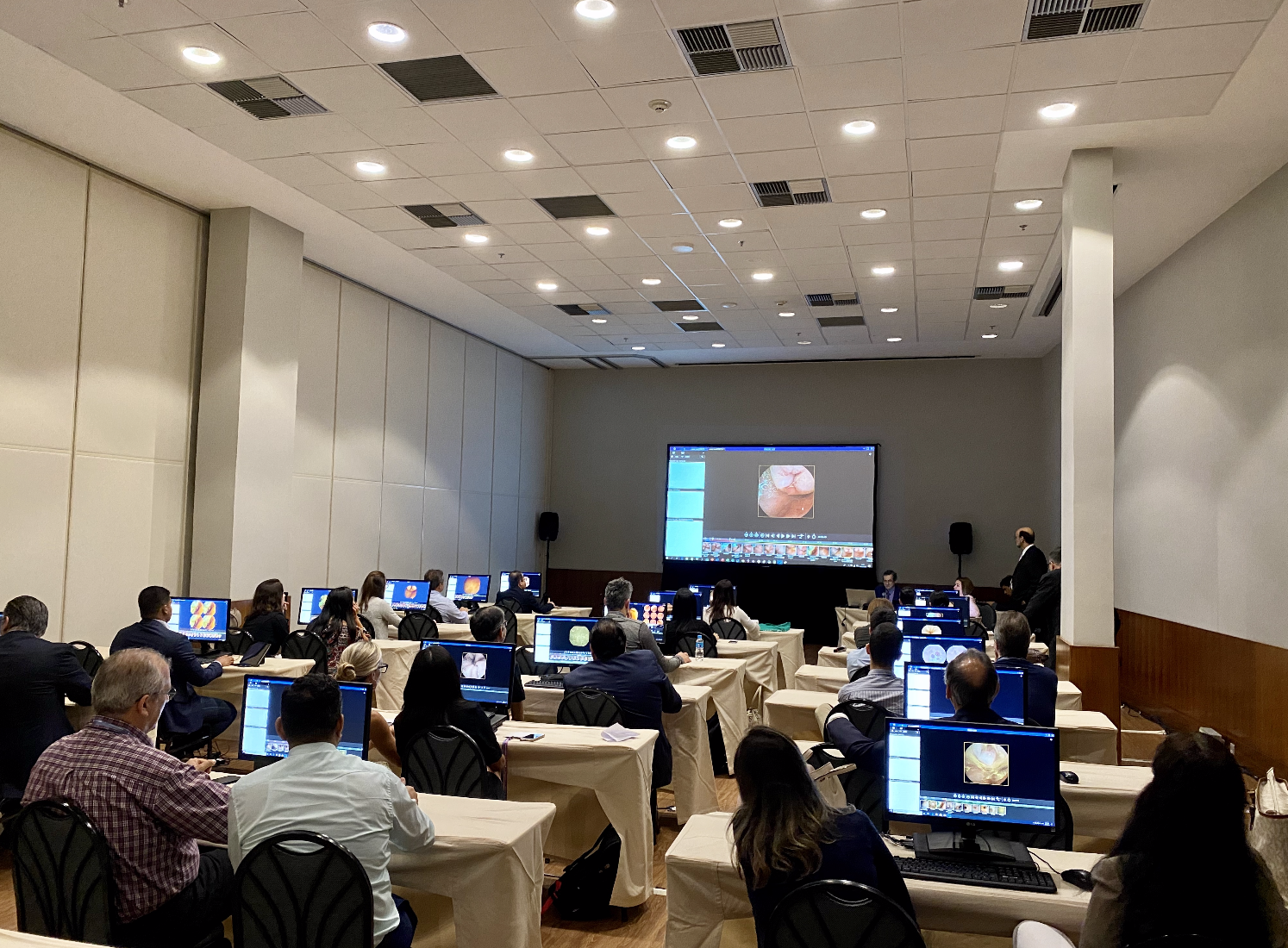 Prof. Miguel Mascarenhas Saraiva, Dr. Ileana Pangtay and Prof. Admar Borges da Costa Jr Chaired the OMOM hands-on training course. Prof. Miguel introduced the technical update of OMOM capsule endoscopy and guided more than 50 participating doctors through system preparation and image reading. Over 20 clinical cases were presented for study and analysis in interactive training. The course further elevated participants' knowledge and skills in capsule endoscopy diagnosis. WEO certified certificates were granted at the closing session, with enthusiastic trainees commenting: "Fantastic course!", "Very practical", "Intuitive and informative", "Look forward to the next training from OMOM" etc.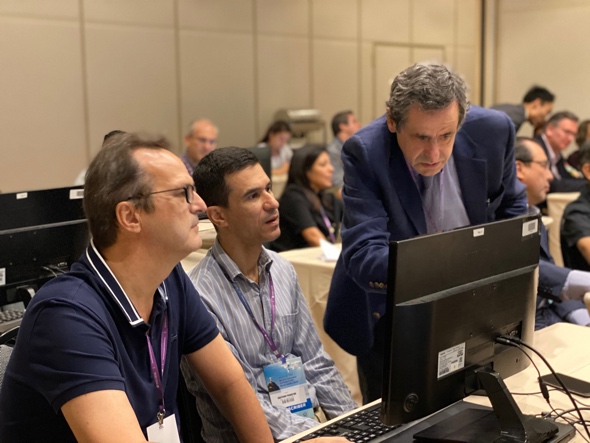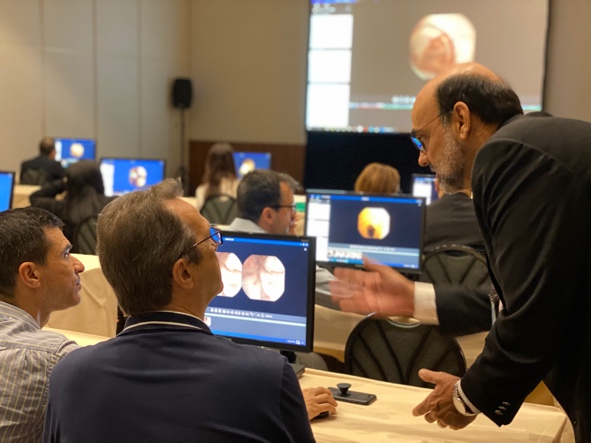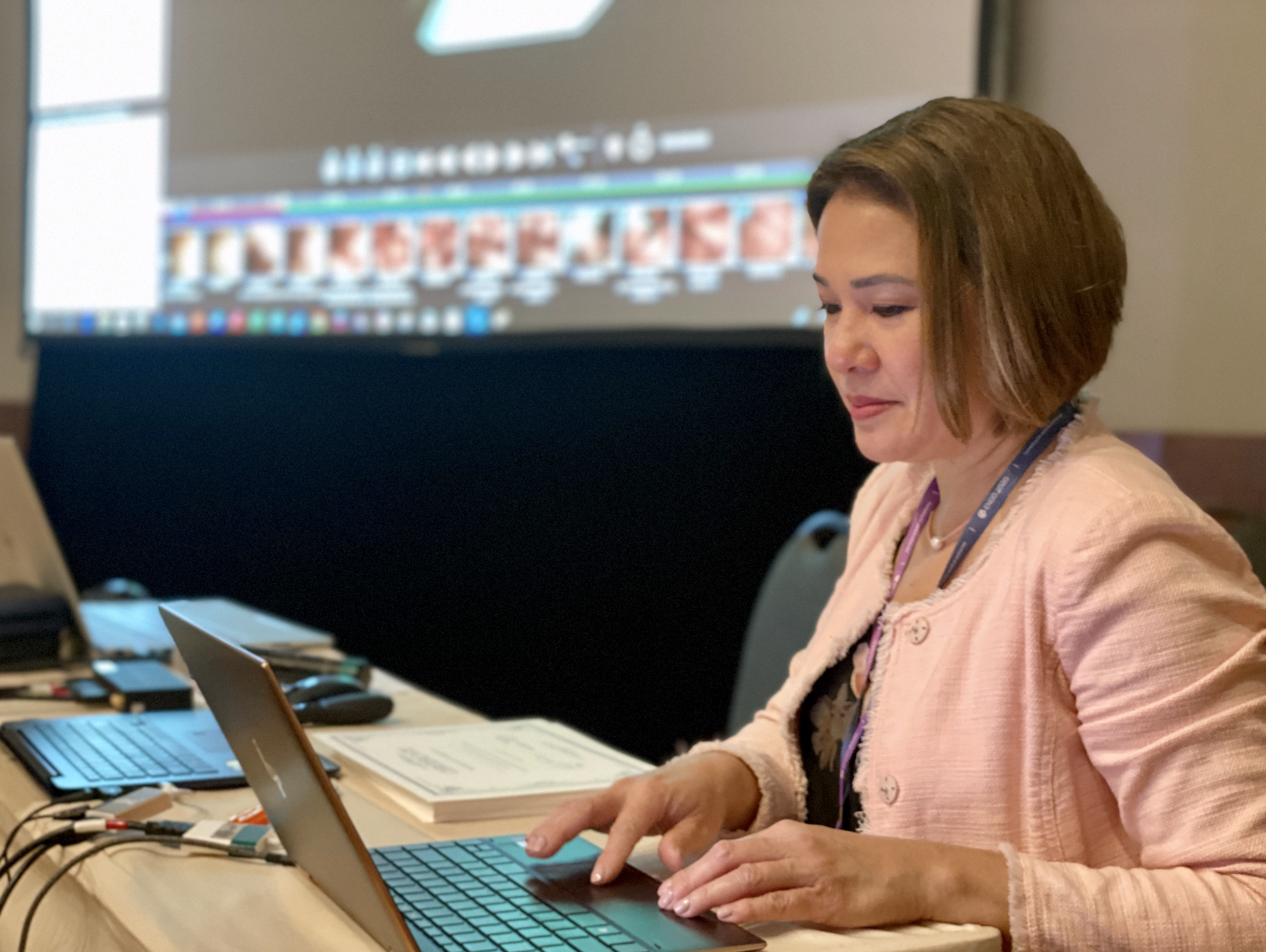 Jinshan team will spare no effort to continue hosting OMOM capsule endoscopy training conferences worldwide. Having achieved a spectacular success in Latin America, we plan to launch more excellent courses in Europe, the Middle East, Asia and other regions this year. Jinshan is working hard to create a full set of intelligent services, not only providing users with advanced technology capsule products, but also providing a wide array of global professional-level training services.
Together, we can accomplish much!