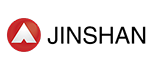 Operation Alert
Updated: 10:00am, 5, Feb., 2020 (Beijing Time)
Following government emergency plans to combat the coronavirus, Jinshan has implemented measures to reduce potential risks. None of our employees was reported of infection.
Delay in delivery is expected due to extended holidays, reduced production capacity and logistics challenges. With entry restriction and flight cancellation, planned visits to and from Jinshan will be cancelled from today till further notice. We apologize for any inconveniences this may cause.
To continue service our valued customers, Jinshan international team will be available during local business hours. We appreciate your understanding and support.
More information will be updated as soon as it becomes available.
Jinshan International Team
Copyright © 2018-2019 JINSHAN Science & Technology All rights reserved.渝ICP备13007743号-1